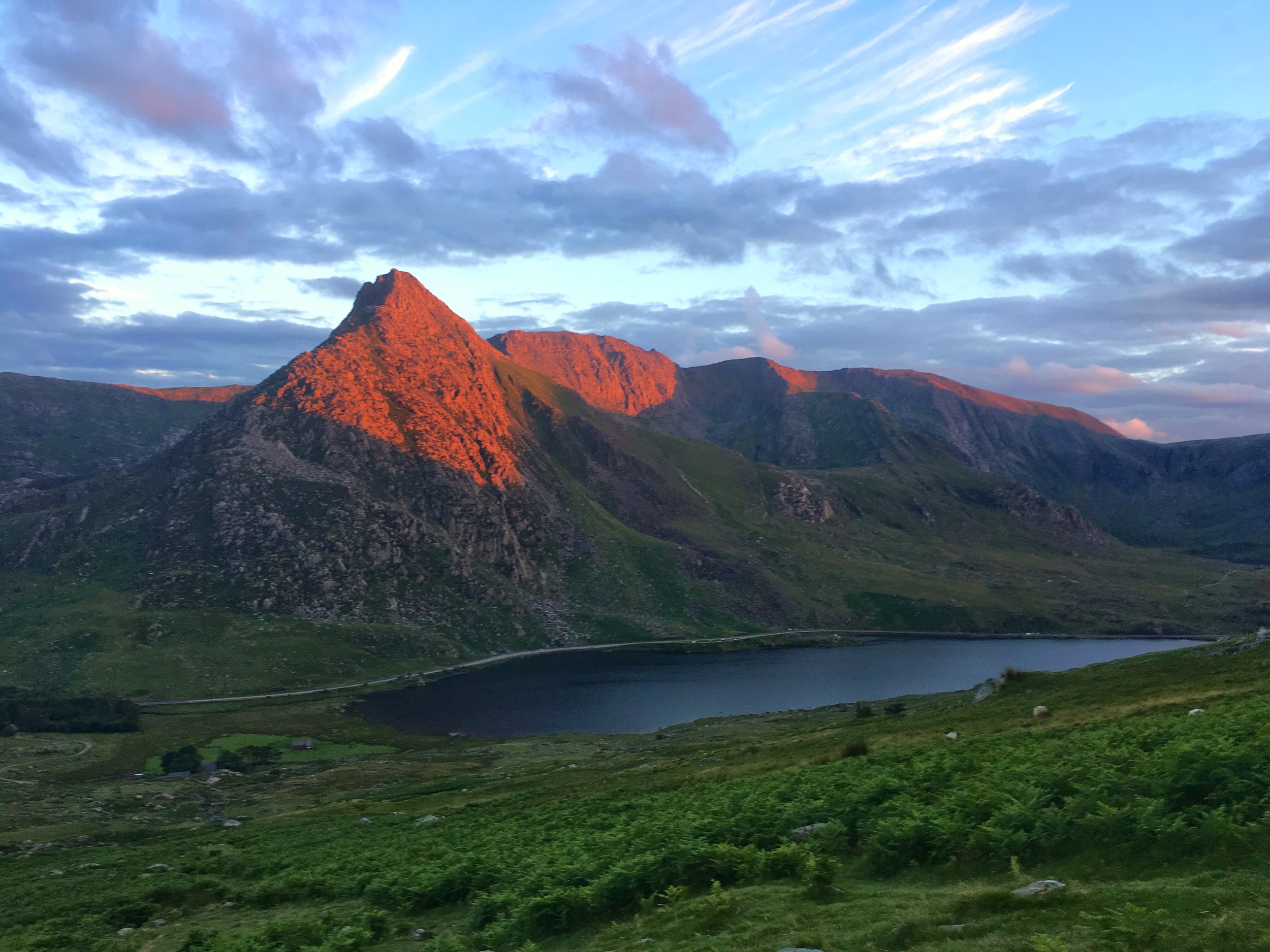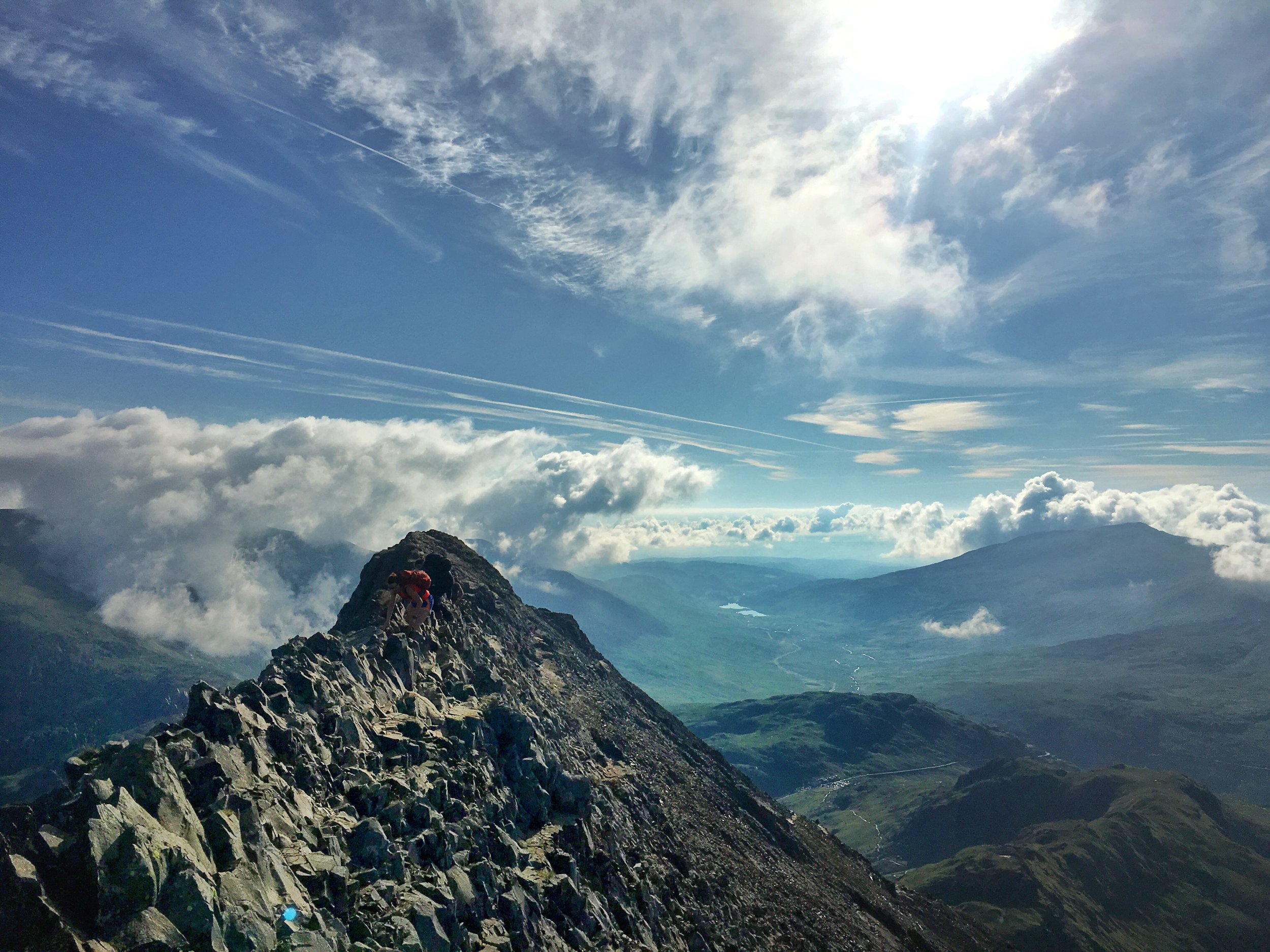 Women's Snowdonia weekend expedition // 22nd - 23rd September - £234 + ticket fees
Snowdonia National Park is the home of Welsh mountaineering.
With its rugged mountains, craggy faces, and rocky ridges, it is the perfect playground for a weekend of hiking and wild camping with likeminded women.
You'll leave invigorated, having explored some more remote areas that you might not necessarily venture to alone.
You'll have made some new friends and you'll have learnt some new expedition skills to equip you for future hill walking and wild camping adventures!
So what's included?
All main meals are included

Guiding by Insured Mountain Leader & First Aid qualified instructors

Mountain safety & first aid equipment carried by your instructors

Hire of tents at roughly £20 for a lightweight 2-person tent available
Excluded:
Additional food & drink

Transport to and from start location. Driving is your best option.

Personal clothing & equipment including sleeping bag, sleeping mat and backpack
Meeting Date & Time:
Saturday 22nd September | approximately 9:30am
Meeting Point:
TBC
Itinerary:
FRIDAY
If you are staying in the area the night before we leave, your best options are Llanberis or Bethesda.
From there, JT Expeditions will organise a taxi pick-up and drop-off to start and end points of our hike.

SATURDAY
We will be hiking the Carneddau and wild camping amongst these rugged mountains, 19 of which are over 600 metres in height, including Carnedd Llewelyn which is the 3rd highest mountain in Snowdonia.

SUNDAY
We will walk the Glyderau. This range is slightly smaller but is one of the finest examples of a glaciated land form in Britain. It's fairly rocky and was shaped by glaciers during the last Ice Age around 10,000 years ago!
 
What You Will Learn:
This isn't just an overnighter for experience's sake...but a learning opportunity!
The aim with these skills is to equip you with the knowledge + confidence to head out on your own and with friends, without having to spend money on guides.
Campcraft:
- Route selection catering for suitable wild camp spots
- Selecting suitable wild camp spots and the factors to consider
- Tent and equipment selection and the varying options
Nutrition:
- Expedition food options
- Lightweight snacking options
Navigation:
- Contour interpretation
- Distances and timings
- Using a compass and direction
Mountain Safety:
- Taking into consideration route options
- Mountain Rescue
- Safety equipment worth considering
 
Cancellation Policy
In the event of bad weather, we will aim to re-organise the event, if you're unable to make the new date it we will offer you a full refund.
No refund on tickets on cancellations 7 days out from the event.